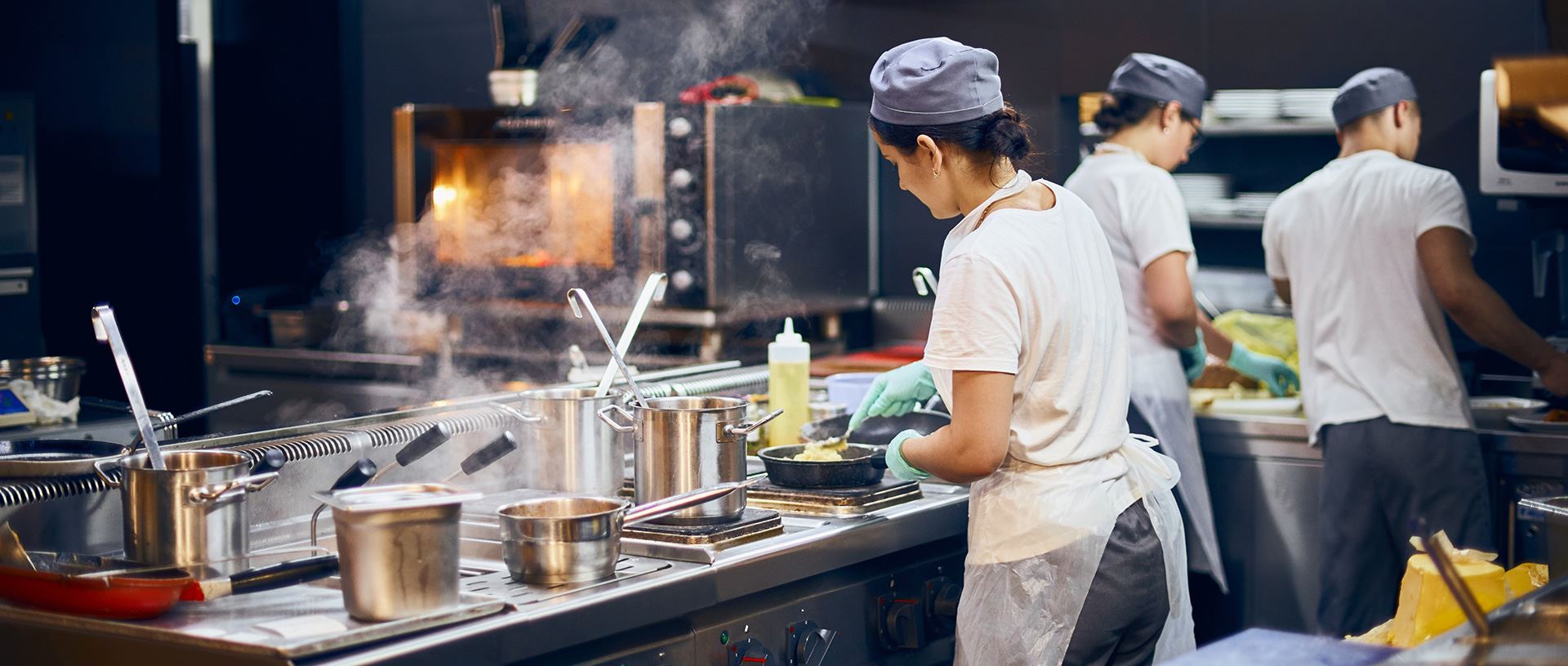 Protect Your Facility Your Commercial Cleaning & Fire Protection Experts in D.C., Maryland & Virginia
Thousands of Satisfied Clients
Our Services
With BN Commercial Cleaning and Fire Protection, our work is always insured, thorough, and code compliant. We offer a satisfaction guarantee in everything we do.
Commercial Kitchen Cleaning Services
Fire Prevention & Cleaning for Commercial Kitchens in Washington, D.C., Maryland & Virginia
At BN Commercial Cleaning and Fire Protection, we know how much cleanliness matters for you and your business. An immaculate appearance can positively impact your customers' experience (as well as their reviews), and a pristine kitchen is also crucial for the health of your employees and guests. The cleanliness of your kitchen can also be the key to prevent grease fires and other hazards.
Whether you need reliable professionals for recurring deep cleans to maintain a spotless kitchen, you're concerned about the next health inspection, or you need to prepare for a big event, you can depend on us.
Why Choose our Kitchen Cleaning Crew?
No project is too big for our seasoned kitchen cleaning crew. With a reputation for trustworthy service and high-quality commercial cleaning, we have successfully answered the call from Gordon Ramsay's team to help restore three restaurants that had been devastated by floods, cleaned SubCom ships by hand and on a tight deadline, provided a thorough but delicate cleaning to help preserve a site of Baltimore history, and so much more. See for yourself why we come so highly trusted and recommended.
We offer free consultations & weekend appointments! Contact us at (301) 889-9268 or with our online form to get started. Se habla español.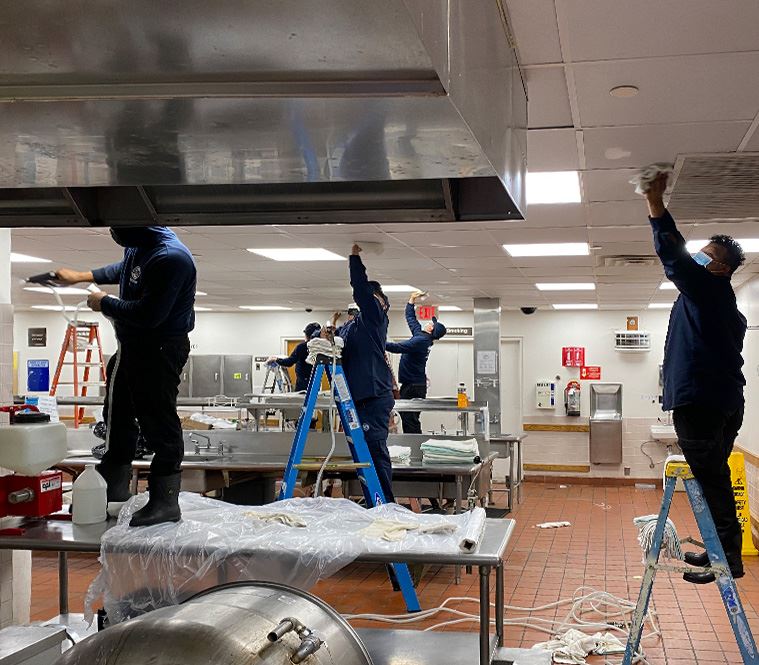 Smart Companies Use BN
Providing the Highest Quality Services to Companies Big & Small
BN Commercial Cleaning and Fire Protection is trusted by over 1,300 businesses.
Kitchen Cleaning in Baltimore, MD
No Cleaning Project Is Too Daunting for Us to Tackle
From Baltimore to D.C. and beyond, we have been relied on by high-profile clients for all manner of kitchen cleaning and fire prevention services. Our experienced, background-checked team is proud to offer a satisfaction guarantee, and we have the 99% satisfaction rate to back it up. We know what it takes to get the job done right, and we're ready with the expertise and specialized equipment required. Whether we're called in to clean commercial kitchens for a brick-and-mortar restaurant, for several restaurants on a sea vessel, or to clean a kitchen on wheels, we'll get the job done thoroughly, on time, and in an effective, eco-friendly manner.
Our kitchen cleaning crew Does What It Takes to Get the Job Done Right
We don't just settle for surface-level cleanliness. We get into every nook and cranny to ensure you have a sanitized and thoroughly washed kitchen, with spotless equipment, restored ceilings, and thoroughly inspected fire suppression systems. We can ensure these results in the confined spaces of a food truck as well as in the complex, sprawling areas of several restaurants at once.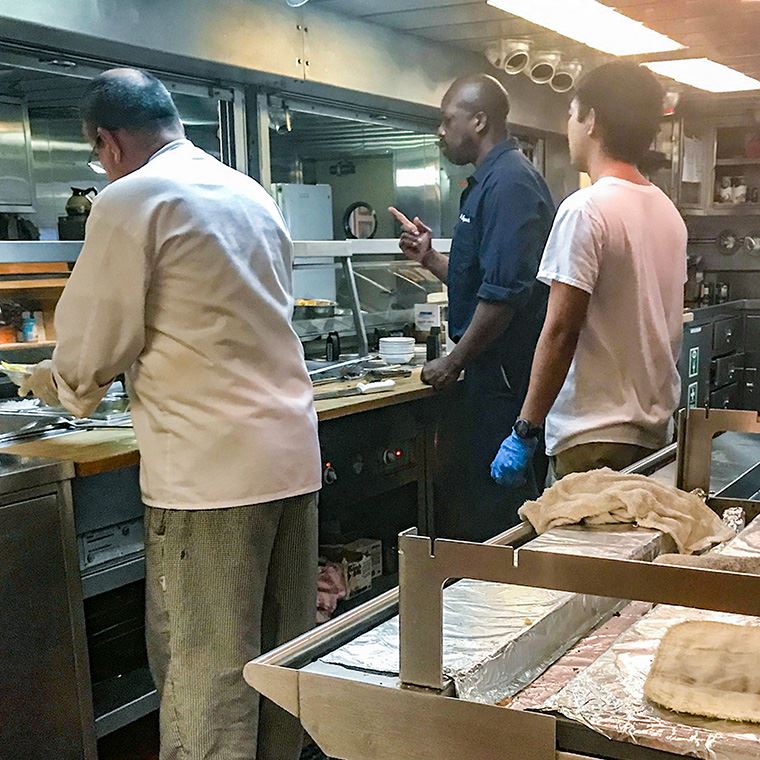 Don't Take Our Word for It
See what our clients have to say about our completed work.
"Outstanding communication and best cleanliness of our kitchen hood! My manager came in to open our kitchen and had a clean hood . The company before would leave a mess for us to clean up. Thank you BN Commercial Cleaning!"

- Cindy M.

"The service was great they work above and beyond .. 101% recommended."

- Ray Ann D.

"These guys did a great job. They cleaned up after themselves they respected my facility and it was much appreciated."

- Thomas L.
Case Studies More On Our Stellar Work

All jobs, big or small, receive the highest level of quality and attention to detail. 

Gallery See Our Past Projects

We're not afraid to get down and dirty to ensure our clients and their patrons are safe.

FAQ Get Some Answers

Browse through some frequently asked questions and get the facts from our experts.

Contact Us We're Here for You

Our team of experts is ready to handle any service your facility may need.