Koshering @ Washington Convention Center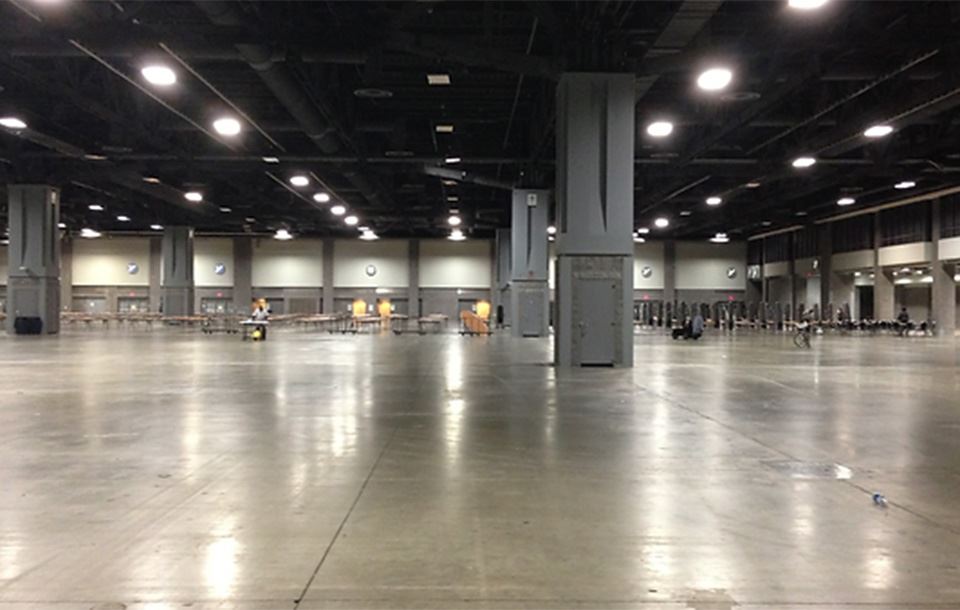 What is AIPAC?
The American Israel Public Affairs Committee (AIPAC) hosts an annual conference. The AIPAC Policy Conference is the largest annual gathering of America's pro-Israel movement. The conference is often held at the Washington Convention Center in Washington, D.C. Many of the conference-goers keep kosher, requiring the entire meal service to be kosher. This type of cleaning requires many steps, precautions and special knowledge. One of the many steps to kosher a kitchen is to run extremely high-temperature water on every part of the surface to remove any possible trace of food.
The Job
BN Commercial Cleaning and Fire Protection specializes in Koshering. Working with the area's leading Kosher Certifying Organizations, you can rest assured your kitchen will be kosher. Many other steps must be taken to properly Kosher a kitchen and its' equipment. All surface stains, buildups, and crumbs are removed before very hot water is required to pass over all the surfaces to ensure it is cleaned from all previous uses. Using high-temp water causes danger for those around and needed to be done safely while thousands were working at the conference center. There were many logistical hoops we needed to jump through as many other companies were assisting in the success of the conference.
Trust & Satisfaction
Many powerful dignitaries, including Prime Ministers, Congresspeople, and Vice Presidents. The level of security provided by the Unites States Secret Service and other agencies is extremely high and all employees needed to pass a high level of scrutiny and vetting. Assisting in the successful operation of an impressively large conference fills BN Commercial Cleaning and Fire Protection with pride and brings us the experience necessary to tackle your needs.
Schedule your NO-COST, NO-COMMITMENT consultation today for all your commercial cleaning needs!
Don't Take Our Word for It
See what our clients have to say about our completed work.
"Outstanding communication and best cleanliness of our kitchen hood! My manager came in to open our kitchen and had a clean hood . The company before would leave a mess for us to clean up. Thank you BN Commercial Cleaning!"

- Cindy M.

"The service was great they work above and beyond .. 101% recommended."

- Ray Ann D.

"These guys did a great job. They cleaned up after themselves they respected my facility and it was much appreciated."

- Thomas L.