Inspection & Cleaning Experts
Hood Suppression Systems in Washington, D.C., Maryland & Virginia
At BN Commercial Cleaning and Fire Protection, we bring more than 30 years of experience in cleaning and fire prevention for commercial kitchens. We're relied on and trusted by hundreds of national hotels, restaurants, and businesses, and we're backed by great customer reviews and a 99% satisfaction rate. We don't rest on our laurels though.
Our licensed and insured technicians never stop learning how best to keep your kitchen safe from fire hazards. We regularly train with the ICC and Maryland Fire Marshal's office to gain the most robust education on the latest fire codes. When we service your hood suppression system, you can rest assured that we'll ensure that it's up to NFPA, state, and local codes.
Learn more about our inspection, repair, and cleaning services for your kitchen's hood suppression system. Call (301) 889-9268 today to request a free consultation.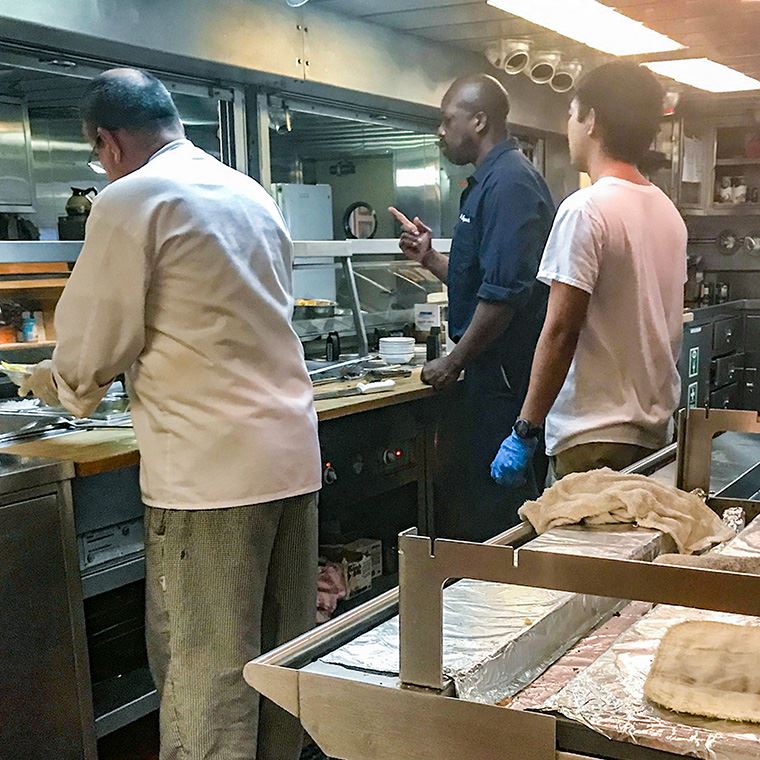 Ensuring You're Fire-Ready
Kitchen Hood Suppression Systems in Baltimore, MD
We provide comprehensive services to keep commercial kitchen hoods, vents, and exhaust systems clean and up to fire safety code. We won't just point out any problems with your fire suppression system; we'll be ready with the solution to secure your personnel and your restaurant's safety as quickly as possible.
Why choose us to service your restaurant hood suppression system?
We offer a satisfaction guarantee on all our work
Our insured, licensed team constantly stays up to date on all fire codes
We're available for weekend appointments
We use green, environmentally responsible products for our cleaning
From testing that every facet of your hood suppression system works to providing the deep clean required to ensure that no grease or other debris is impairing your fire suppression systems, you can rely on our experienced crew.
Don't wait for professional hood suppression system service. Call (301) 889-9268 today to reach our kitchen fire safety experts!