Commercial Kitchen Cleaning Services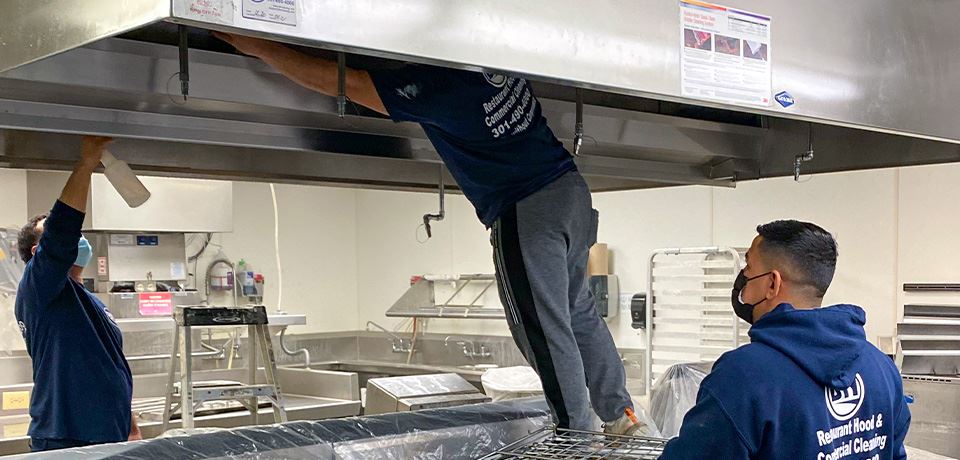 Our Services
With BN Commercial Cleaning and Fire Protection, our work is always insured, thorough, and code compliant. If the service you're seeking is not listed below, please give us a call at 301-889-9268. We can clean just about anything. We also offer a satisfaction guarantee for everything we do.
More Info on Our Services
Don't Take Our Word for It
See what our clients have to say about the work we've performed.
"Outstanding communication and best cleanliness of our kitchen hood! My manager came in to open our kitchen and had a clean hood . The company before would leave a mess for us to clean up. Thank you BN Commercial Cleaning!"

- Cindy M.

"The service was great they work above and beyond .. 101% recommended."

- Ray Ann D.

"These guys did a great job. They cleaned up after themselves they respected my facility and it was much appreciated."

- Thomas L.

"BN Commercial Cleaning did a tremendous job for us! Incredibly courteous and attentive, would highly recommend!"

- Alex B.

"The 2 gentlemen who worked the hood cleaning last night were spot on! They left the back metal wall shiny and clean apart from the standard hood cleanup."

- Carlos V.

"Quick and Efficient"

These guys went above and beyond, were quick and efficient.

- Steve K.

"The work was very well performed. The hood looking like brand new.
"

- Chris S.

"Always perfect."

- Marianna P.