24 Hours to Hell and Back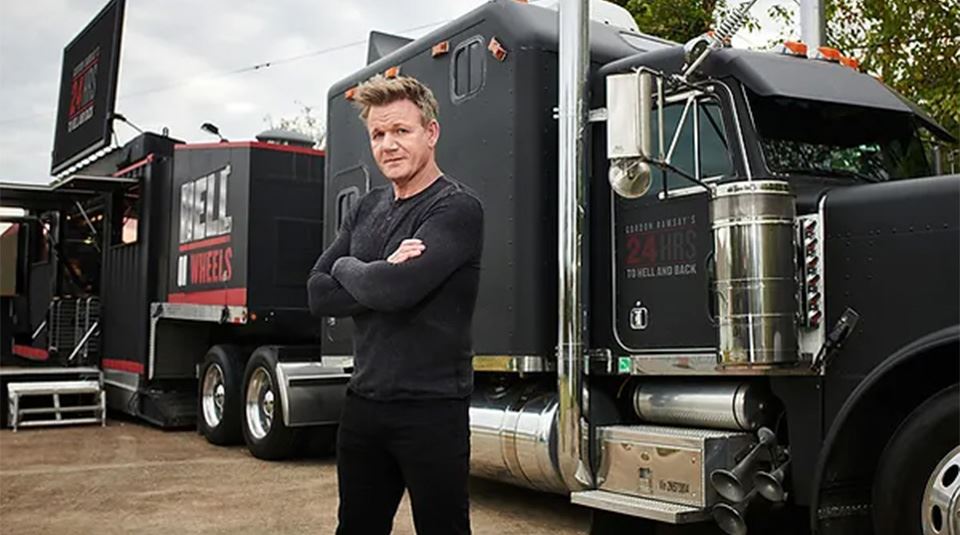 24 Hours to Hell and Back with Gordon Ramsay
3 Birds with 1 Stone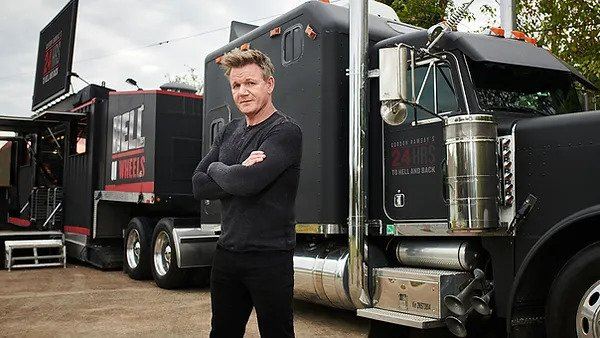 BN Cleaning was selected to assist Gordon Ramsay's team with the heroic task of getting three restaurants operational at the same time. We provided the deep cleaning of all three new restaurants, the kitchens, and the "Hell On Wheels" semi-truck. The deep cleaning included all kitchen equipment, hoods, fans, surfaces, rooms and more!
The '24 Hours to Hell and Back' show brings Gordon Ramsay to failing restaurants around the U.S. in his 70-foot-long "Hell On Wheels" semi-truck that unfolds into a high-tech mobile kitchen, where the chefs are retrained. While the retraining occurs, the restaurant are re-built and cleaned within a 24 hour time window.
In 2016 and 2018, two floods destroyed much of the historic city, Ellicott City, MD, causing over $10 Million in damage, and sadly taking the lives of three people. Gordon Ramsay, host of 24 Hours to Hell and Back (and other shows) knew he had the resources to support a city in need and he came to the towns aid in a big way. Ramsay elicited the help of Governor Larry Hogan, Cal Ripken, Jr., The Maryland National Guard, and many other amazing people and organizations. They took on the impressive challenge to rebuild three restaurants, Phoenix Upper Main brewpub, Little Market Cafe and Jaxon Edwin Social House, devastated by the flooding, in just 24 hours.
Much Needed Happiness
The owners of these restaurants were emotional at the reveal of their new facilities. When Gordon Ramsay's team knew they needed a trustworthy, high-quality commercial cleaning company, they knew who to call. We are very grateful for the opportunity to support a community in need.
No job is too big or too challenging for BN Cleaning. We are ready to clean and tackle any job you might have for us.
Watch the Episode here.
The Baltimore Sun article.
Schedule your NO-COST, NO-COMMITMENT consultation today for all your commercial cleaning needs!
Don't Take Our Word for It
See what our clients have to say about our completed work.
"Outstanding communication and best cleanliness of our kitchen hood! My manager came in to open our kitchen and had a clean hood . The company before would leave a mess for us to clean up. Thank you BN Commercial Cleaning!"

- Cindy M.

"The service was great they work above and beyond .. 101% recommended."

- Ray Ann D.

"These guys did a great job. They cleaned up after themselves they respected my facility and it was much appreciated."

- Thomas L.