The Historic Guinness Brewery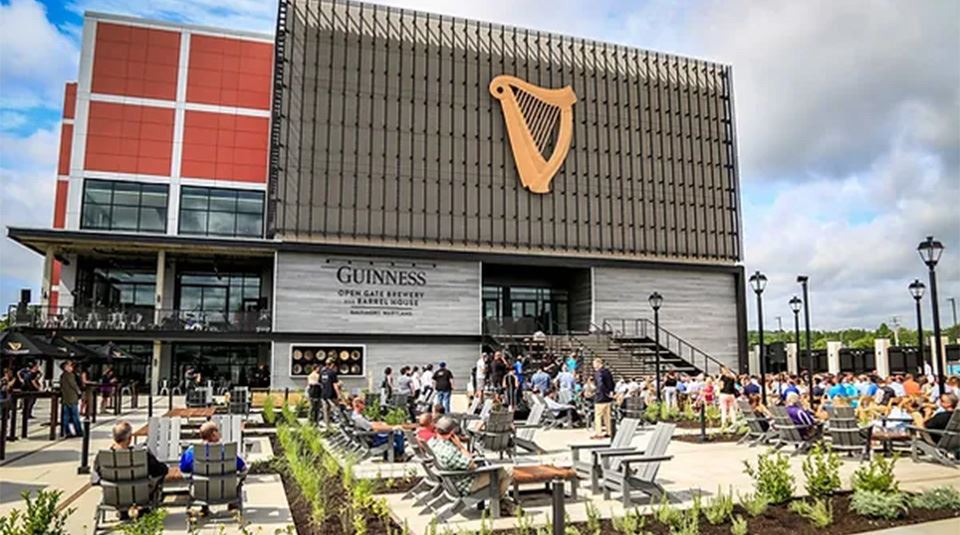 The Historic Guinness Brewery in Baltimore, MD - History in our Hands
Guinness Opened the legendary Open Gate Brewery in Baltimore, MD back in 2015. This brewery is a center of exploration and innovation in barrel-aging and is on the site of the historic Calvert distillery in Baltimore County. The distillery, originally called the Maryland Distilling Company, was the first opened after prohibition in Maryland, in 1933.
With such rich history in our hands, the job required extra pre-cautions to preserve the site. Another hurdle we needed to overcome was the location of the exhaust fan. It was installed over 30 feet in the air parallel to the exterior wall of the brewery. However, the ground below it was inaccessible, prohibiting us from using any ladders to reach the fan.
Using a platform crane lift, our trained technicians were able to safely elevate themselves and their equipment to be leveled with the fan. We are trained and certified to use many types of heavy machinery to ensure every job will be completed with 100% satisfaction. BN Commercial Cleaning and Fire Protection was entrusted with the care of this historic facility and the system in its entirety was cleaned to our 5-Star standard with great care taken to preserve the site.
Schedule your NO-COST, NO-COMMITMENT consultation today for all your commercial cleaning needs!
Don't Take Our Word for It
See what our clients have to say about our completed work.
"Outstanding communication and best cleanliness of our kitchen hood! My manager came in to open our kitchen and had a clean hood . The company before would leave a mess for us to clean up. Thank you BN Commercial Cleaning!"

- Cindy M.

"The service was great they work above and beyond .. 101% recommended."

- Ray Ann D.

"These guys did a great job. They cleaned up after themselves they respected my facility and it was much appreciated."

- Thomas L.