Restaurant Kitchen Cleaning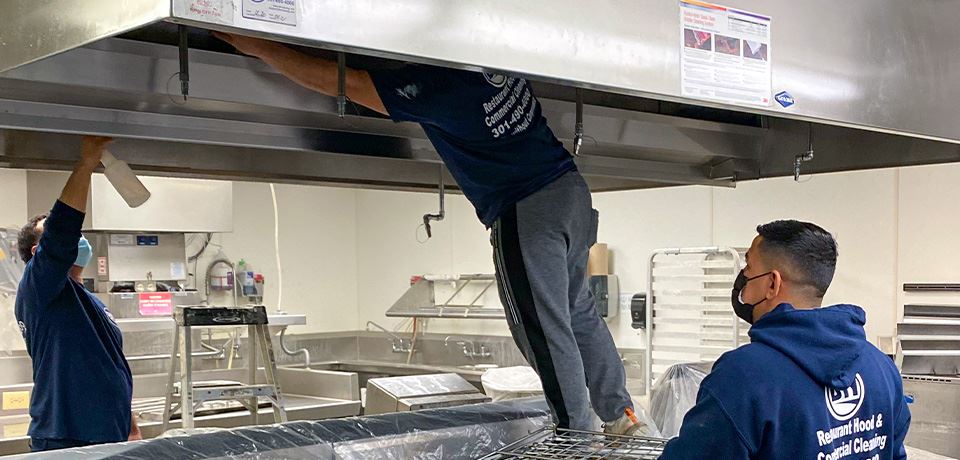 Enjoy a Kitchen That Glistens
Restaurant Kitchen Cleaning in Washington, D.C.
At BN Commercial Cleaning and Fire Protection we understand that a clean, safe kitchen is essential to the success of any restaurant. With more than 30 years in the industry, we know what it takes to ensure that kitchen surfaces are free of contamination, that ventilation is properly cleared, and all grease buildup that could lead to a fire is scoured away. We will use professional-grade equipment and eco-friendly cleaning agents to clean, wash, and sanitize all surfaces and appliances. From floors to ceilings and ductwork to sinks, we will leave your restaurant kitchen shining and smelling fresh.
Our experienced and insured team can guarantee your satisfaction. With our 99% satisfaction rate, we have a proven reputation for integrity and high-quality results. In fact, when Gordon Ramsay's team was looking for the right team for a massive commercial kitchen cleaning project, they turned to us. We successfully handled the deep cleaning for three restaurants and their kitchens at once, helping these establishments to re-open after devastating floods. We can deliver stellar results for your restaurant next.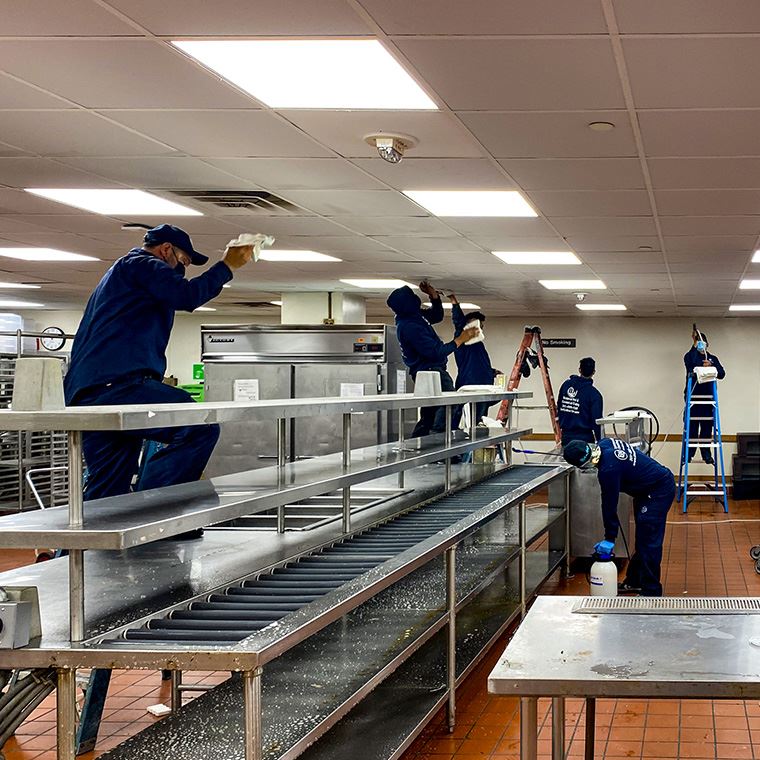 Are You Fire Ready?
Baltimore Commercial Kitchen Cleaning & Fire Prevention
While daily and weekly maintenance go a long way to keeping a kitchen safe for food prep and avoiding cross-contamination, one of the major risks of delaying a deep clean goes beyond food safety and can threaten the entire restaurant itself and the people within. We consider fire prevention to be part and parcel of our deep cleaning services, ensuring that not only do does your hood suppression system get a cleaning and inspection, but that the rest of your kitchen is also free of dangerous buildups that could increase your fire risks.
Our restaurant cleaning crew takes every job seriously, and no challenge is too daunting for us. We know that the safety of your employees, customers, and restaurant itself depend on the cleanliness of your kitchen and the thoroughness of our work. For better food safety, indoor air quality, and fire suppression, contact our insured, background-checked crew today.
Call (301) 889-9268 today to request your free consultation! Se habla español.