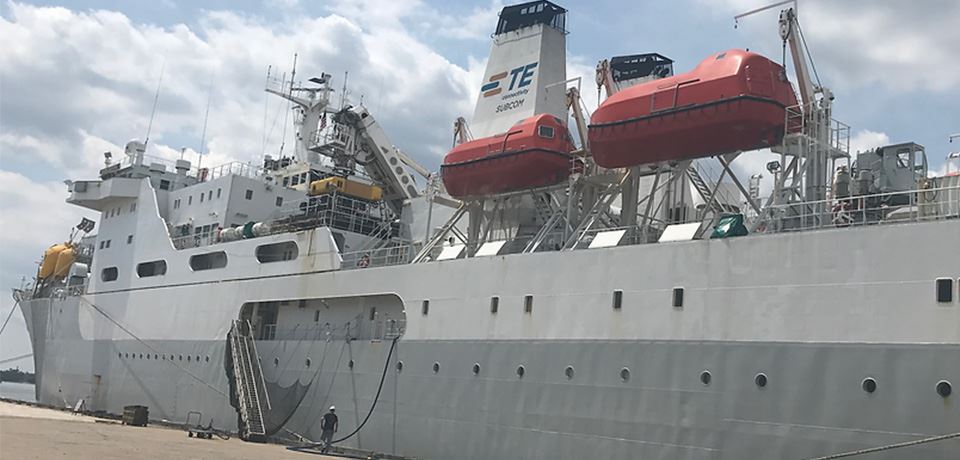 The Leading Global Undersea Data Transport Company
In July of 2017, BN Commercial Cleaning and Fire Protection was hired to clean all the kitchens, cafeterias and kitchen duct work on SubCom's Ships. "SubCom is the leading global partner for today's undersea data transport requirements. SubCom designs, manufactures, deploys, maintains, and operates the industry's most reliable fiber optic cable networks. Its flexible solutions include repeater-less to ultra-long-haul, offshore oil and gas, scientific applications, and marine services." With their ships often at sea for months on end, the kitchen needed to be thoroughly cleaned.
The Challenge
SubCom's work is extremely vital to the continued operation of many internet and communication networks around the world, meaning they are always on call and at work. The ships were only docked for 48 hours to resupply, repair, and complete any maintenance necessary for their next voyages.
The ships and their equipment are very expensive, causing many risk-mitigating procedures to be put into place. We were not allowed to use any diesel or gas powered equipment for the cleanings. The water flow on the ship was also too weak for any of our gas-powered and electric equipment. Therefore, most of the work was done by hand. Our hard working crew even had to crawl through the ducts, wearing head to toe PPE, to scrape the grease and gunk deep inside the exhaust system.
Schedule your NO-COST, NO-COMMITMENT consultation today for all your commercial cleaning needs!
Don't Take Our Word for It
See what our clients have to say about our completed work.
"Outstanding communication and best cleanliness of our kitchen hood! My manager came in to open our kitchen and had a clean hood . The company before would leave a mess for us to clean up. Thank you BN Commercial Cleaning!"

- Cindy M.

"The service was great they work above and beyond .. 101% recommended."

- Ray Ann D.

"These guys did a great job. They cleaned up after themselves they respected my facility and it was much appreciated."

- Thomas L.