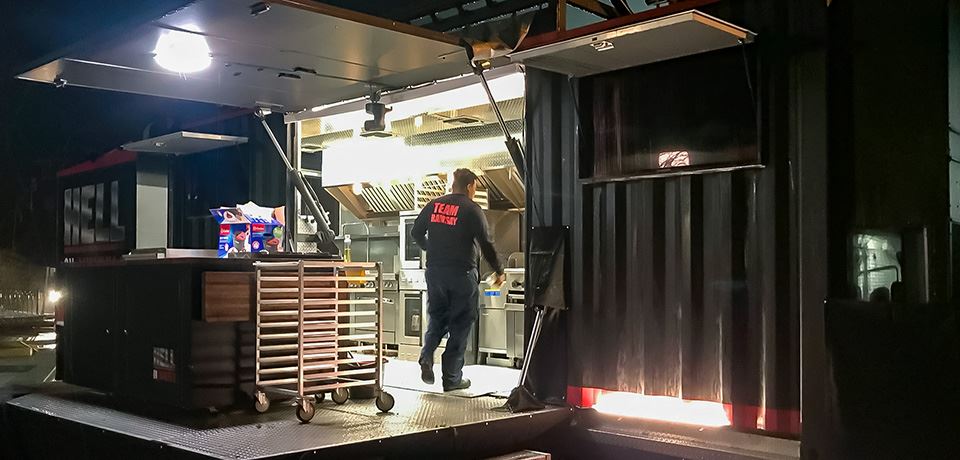 Get a Thorough Deep Clean
Food Truck Cleaning in Washington, D.C. Call

(301) 889-9268

.
In such tight spaces, it can take even more effort and strategizing to maintain cleanliness in a food truck, especially when you need to go beyond routine maintenance and take appliances apart to thoroughly wash and sanitize everything. At BN Commercial Cleaning and Fire Protection, we have just the equipment it takes to clean every nook and cranny of a food truck kitchen. Backed by more than 30 years of industry experience, we bring the expertise to complete food truck cleaning jobs thoroughly and efficiently.
We can also guarantee your satisfaction. We understand how important a clean food truck is, and we take our job seriously. Not only do we guarantee a clean environment to safely prepare and cook food, but we also make sure there's no grease or grime buildup that could contribute to fire risks. Our insured food truck cleaning crew is backed by a 99% satisfaction rate, so you know we put in the work uphold this guarantee.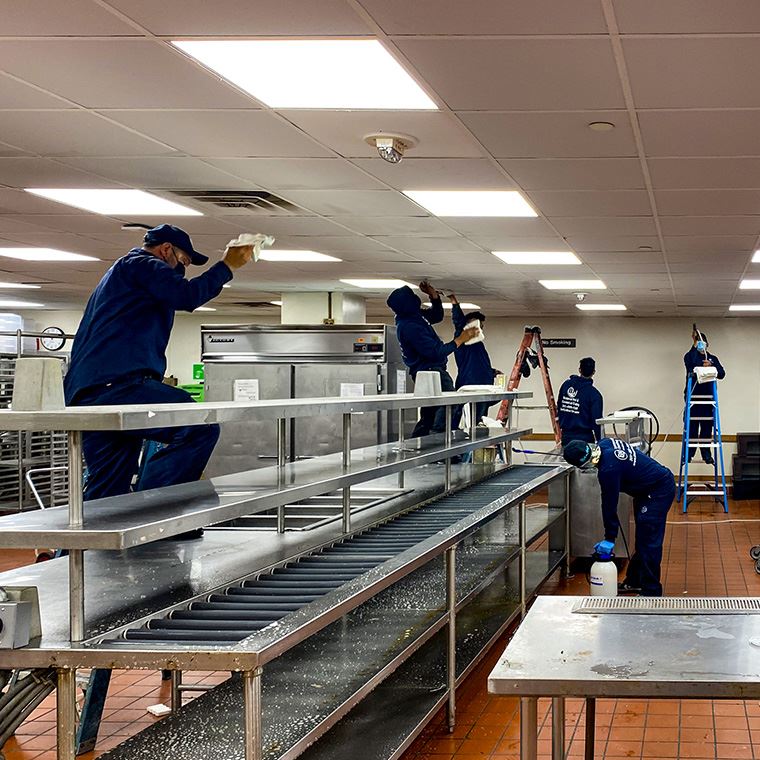 Baltimore Food Truck Cleaning
Ensuring Proper Ventilation & Clean Surfaces. Averting Fire Risks.
From scraping away grease buildup, clearing vents, cleaning out fryers, and more, we use green products. Not only does this ensure that everything from the exhaust hoods and grills to the floors, ducts, and fans gets an effective disinfecting and deodorizing, but it also means you'll enjoy the benefits of non-toxic cleaning solutions, such as contributing to the safety of your food truck's interior as well as the environment at large.
With our professional food truck cleaning, you can rest assured knowing that everything will be done up to code, and your equipment can run efficiently, safely, and with a longer lifespan. For a deep clean even in cramped spaces, you can rely on us. Get state-of-the-art cleaning for every surface and appliance in your food truck.
Call our food truck cleaning crew at (301) 889-9268 today! We offer weekend appointments and provide free consultations. Se habla español.