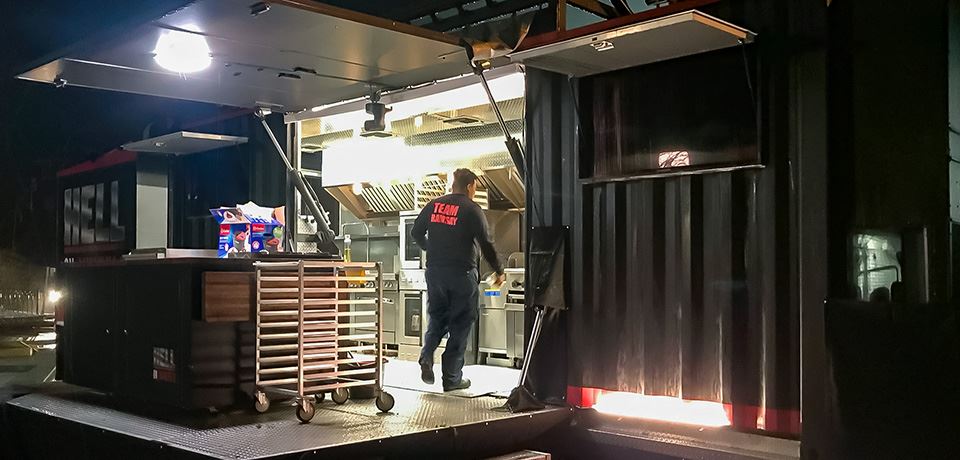 Get a Thorough Deep Clean
Food Truck Cleaning in Washington, D.C. Call

(301) 889-9268

.
In such tight spaces, it can take even more effort and strategizing to maintain cleanliness in a food truck, especially when you need to go beyond routine maintenance and take appliances apart to thoroughly wash and sanitize everything. At BN Commercial Cleaning and Fire Protection, we have just the equipment it takes to clean every nook and cranny of a food truck kitchen. Backed by more than 30 years of industry experience, we bring the expertise to complete food truck cleaning jobs thoroughly and efficiently.
We can also guarantee your satisfaction. We understand how important a clean food truck is, and we take our job seriously. Not only do we guarantee a clean environment to safely prepare and cook food, but we also make sure there's no grease or grime buildup that could contribute to fire risks. Our insured food truck cleaning crew is backed by a 99% satisfaction rate, so you know we put in the work uphold this guarantee.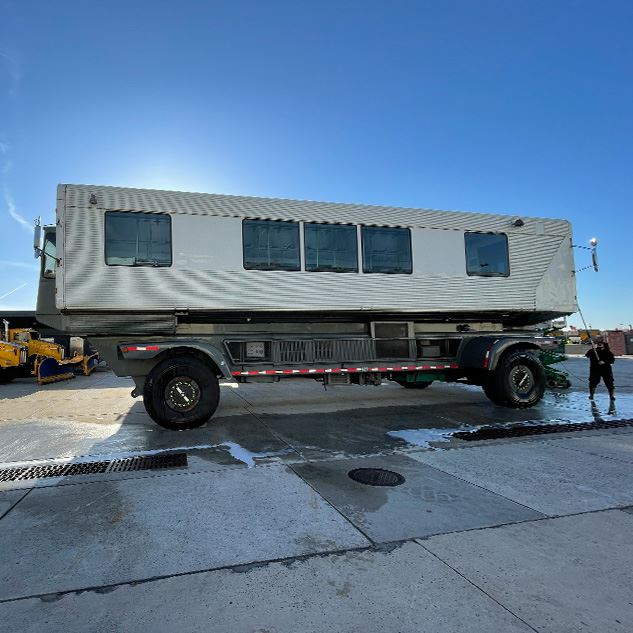 Baltimore Food Truck Cleaning
Ensuring Proper Ventilation & Clean Surfaces. Averting Fire Risks.
Our commitment to using green products in our food truck cleaning services goes beyond just achieving a sparkling clean interior. It is a testament to our dedication to providing a safe and sustainable solution for both your business and the environment.
When we scrape away grease buildup, clear vents, and clean out fryers, we do so with the utmost care, using non-toxic cleaning solutions. These eco-friendly products not only ensure the effective disinfection and deodorization of every nook and cranny, from exhaust hoods and grills to floors, ducts, and fans but also contribute to the overall safety of your food truck's interior. This means that your customers can enjoy their meals in a hygienic environment, and you can operate your food truck with confidence, knowing that it's a clean and healthy space.
In addition to hygiene and safety benefits, our professional food truck cleaning services also extend the lifespan of your equipment. By keeping your appliances, surfaces, and ventilation systems in optimal condition, we help you avoid costly repairs and replacements. Our thorough cleaning process ensures that your food truck operates efficiently, allowing you to focus on what matters most—serving delicious food to your customers.
Even in the tightest spaces, you can rely on us for a deep and comprehensive clean. Our team is equipped with state-of-the-art tools and techniques to tackle every surface and appliance in your food truck. We understand that cleanliness and compliance with health and safety codes are paramount in the food industry, and our services are designed to meet and exceed these standards. You can trust us to provide a thorough and environmentally responsible cleaning solution that ensures your food truck remains in top-notch condition, ready to serve your customers for years to come.
Call our food truck cleaning crew at (301) 889-9268 today! We offer weekend appointments and provide free consultations. Se habla español.